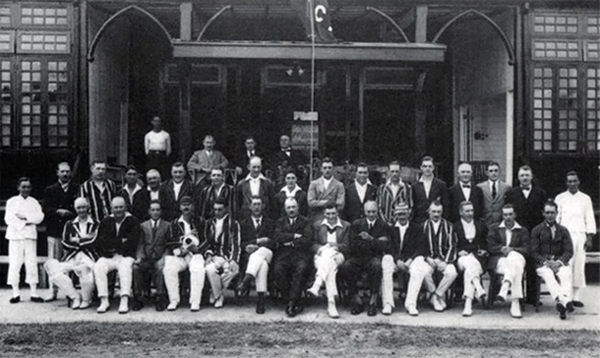 Dating back to April 22, 1858, when the Shanghai Cricket Club hosted a team of officers from the HMS Highflyer, the SCC has regularly toured and hosted touring clubs in Shanghai. In 1866, a Shanghai team travelled to Hong Kong for what would be the inaugural match in an Interport series between the Shanghai Cricket Club, Hong Kong Cricket Club and Singapore Cricket Club. The series continued until 1948 and was revived with great fanfare in 2003 when the SCC travelled to Hong Kong for the first match between the two clubs in 55 years.
Today, the Shanghai Cricket Club has a fairly robust touring schedule, with participation in several annual cricket tours in and outside China. These include the Bokhara Memorial Bell Interport match series with Hong Kong Cricket Club, the China Cup series with the Beijing Cricket Club and the Breezer Challenge with Lamma Cricket Club.
The club also plays semi-regular fixtures against Centaurs Cricket Club, Kowloon Cricket Club, and Kai Tak Cricket Club and has hosted many international touring sides including Marylebone Cricket Club. The SCC was also the first club to play organized cricket in North Korea, competing for the Pyongyang Friendship Trophy in 2008.
Cricket clubs interested in touring Shanghai are encouraged to contact the SCC.