Bashers Cricket Club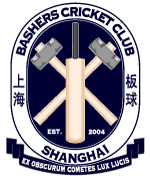 Renowned as the most consistent team in Shanghai cricket, the Bashers are the club that Shanghai cricket has always leaned on most. Leaning is a specialty of the Bashers, often indulging to horizontal extents. The legends are too many to mention throughout a history littered with tales of historic collapses and come from behind victories.
The Bashers culture has always been the envy of other sides from around the globe and a place where anyone can enter without fear of being outclassed by their teammates. As a foundation member club of the Shanghai Cricket Club League, and with so much history (much of it forgotten) already behind us, the Bashers still have so much potential for glory.
Ex Obscurum Cometes Lux Lucis. Out of Darkness Cometh Light.
Club website: www.basherscc.org

Daredevils Cricket Club
The Daredevils Cricket Club was one of the Shanghai Cricket Club League's foundation members when the League was formed in 2004. Incorporated under its previous name, the Maharajahs, the club primarily consisted of players from India, Pakistan, Sri Lanka and Bangladesh and would go on to win the first SCC League trophy.
In 2006, with an idea to make the Maharajahs a more diverse team, it was decided to rename the club the Daredevils to accommodate its growing numbers of players from Australia, England and South Africa. The Daredevils are now a team with players from diverse nationalities who come together with a single passion, playing a good game of cricket and upholding the spirit of the game.
The club motto is "Bring out the Devil in you."
Club website: www.daredevilscc.com
DPR Hot Dogs Cricket Club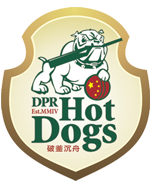 The Hot Dogs were formed in 2004 to play in the inaugural SCC League. In 2006, following the June 17th Paddling Pool Revolution, a Democratic Republic was declared, and ever since the proudly multicultural club has combined fun with remarkable on-field success. Success has never been the Hot Dogs primary goal, rather a happy by-product of enjoyment and teamwork.
As amateur cricketers, they play for fun – of course that involves trying their best to win – but this way they can enjoy the day regardless of the result. The club's name is a reminder to not take things too seriously, and that everyone should be involved in some way.
Club website: www.hotdogscricketshanghai.com

Pudong Cricket Club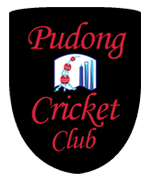 Pudong Cricket Club, one of the original founding clubs of the SCC League in 2004, is known as a family club that supports the development and enjoyment of cricket in the greater Pudong Area.
The club welcomes players of all ages and standards and works to ensure that all members enjoy their cricket in Shanghai and are part of the Pudong community.
Apart from the regular SCC cricket league, Pudong CC participates in tours, plays father-son matches and other matches during the season. The club's prime objective is to ensure that all members develop and improve through their involvement with the club.
Associate Clubs
Wellington Dukes Cricket Club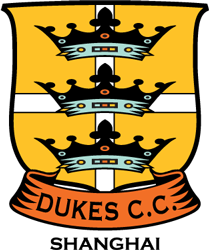 Wellington Dukes is comprised mostly of teachers, parents and children from Wellington College International in Shanghai.
They have a Division 3 side in the SCC League and are a family friendly cricket club that focuses on developing younger cricketers and providing family fun for parents and teachers alike.
Dulwich Knights Cricket Club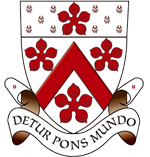 The Dulwich Knights are comprised mostly of teachers, parents and children from Dulwich College Shanghai in Pudong.
With a Division 3 side in the SCC League, the Dulwich Knights are a family friendly cricket team that focuses on developing younger cricketers and providing family fun for parents and teachers alike.
The team organizes training sessions and works with the SCC Youth Development Committee to help oversee the growth of cricket in the community.
Dulwich Knights won their first SCC League Championship in 2015.
China Zalmi Cricket Club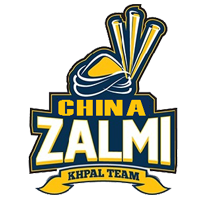 Established in 2010 as the Leopards, China Zalmi are constantly striving to add new faces and offer coaching to help prepare young players for the future. As the Leopards, the club captured the Division 2 championship in 2010, 2012 and 2016.
Seniors members of the China Zalmi dedicate their time to share their techniques and experience and bring out the best in all club members.
Hangzhou Cricket Club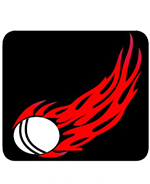 Hangzhou Cricket Club (HCC) is a hospitable and friendly cricket club which has been around for over five years. The teams made up of cricketers of all abilities and nationalities, meld together to form, on occasion, a formidable unit. The club thrives on a friendly atmosphere. They play friendly and competitive internal club games, visit Shanghai for SCC League matches, and welcome other club teams to their home ground for weekly games.
Playing at the Hangzhou Cricket Club is an enjoyable, unforgettable experience for all cricket lovers.